Note

The Reading-West Windsor Food Shelf is seeking dedicated adult volunteers, mostly to work during its Monday hours of 2:00 to 4:00 PM on a fairly consistent basis. A kind personality is a must and leadership skills would be helpful. It is a gratifying way to give back. If interested, please call Calista Brennan at (802) 484-0276 or Sara at (802) 484-5097.
Who We Are
The Reading - West Windsor Food Shelf (RWWFS) was formerly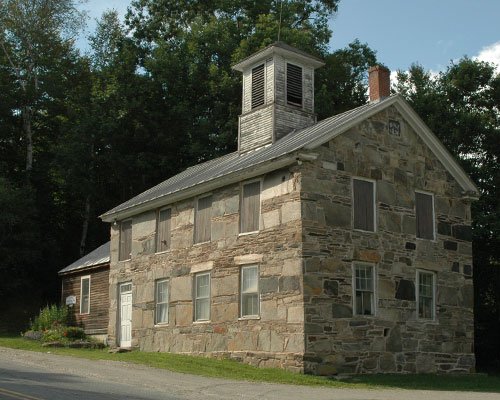 the Reading Food Shelf. It is a non-profit, all-volunteer corporation whose primary mission is to provide nutritious, high-quality food to anyone who needs food assistance in Reading, West Windsor and adjacent communities that do not have a food pantry. There is no official "means" test and clients are not restricted in terms of frequency of visits. RWWFS has served more than 80 families in the past year. The vast majority of families have at least one working member or are elderly and just can't make ends meet.
Situated in The Stone School (built in 1834) in South Reading, RWWFS has been described as "a Vermont country store without a cash register". It benefits from free rent and utilities provided by the Town of Reading. The 2012 operating budget is $33,000, representing nearly a one-third increase from 2011. A majority of the food is purchased at steep discounts to wholesale from the Vermont Food Bank or is obtained free-of-charge through USDA programs. The balance is donated or purchased from local merchants.
Help Us End Hunger In Our Community
According to the U.S. Department of Agriculture, nearly ONE IN SEVEN Vermonters resides in a household that runs out of food or lacks enough food for a healthy life. That's 86,000 people and one-third of them are children under the age of eighteen. We believe that the level of food insecurity is similar in the area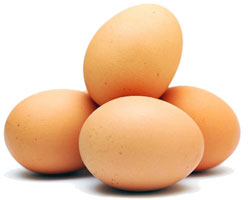 we serve. We desperately need your assistance to fix this problem. Please consider joining the more than 120 donors who have donated funds to RWWFS in the past four years. In addition to cash donations, we are also most appreciative of donations of food and clothing.
Read about our community members who have stepped up to help here.